HOLLIDAYSBURG SPORTSMEN'S CLUB
CENTERFIRE STEEL SHOOT
 Preliminary Scores. Final scores will be posted within 7 days.
 Blast from the past!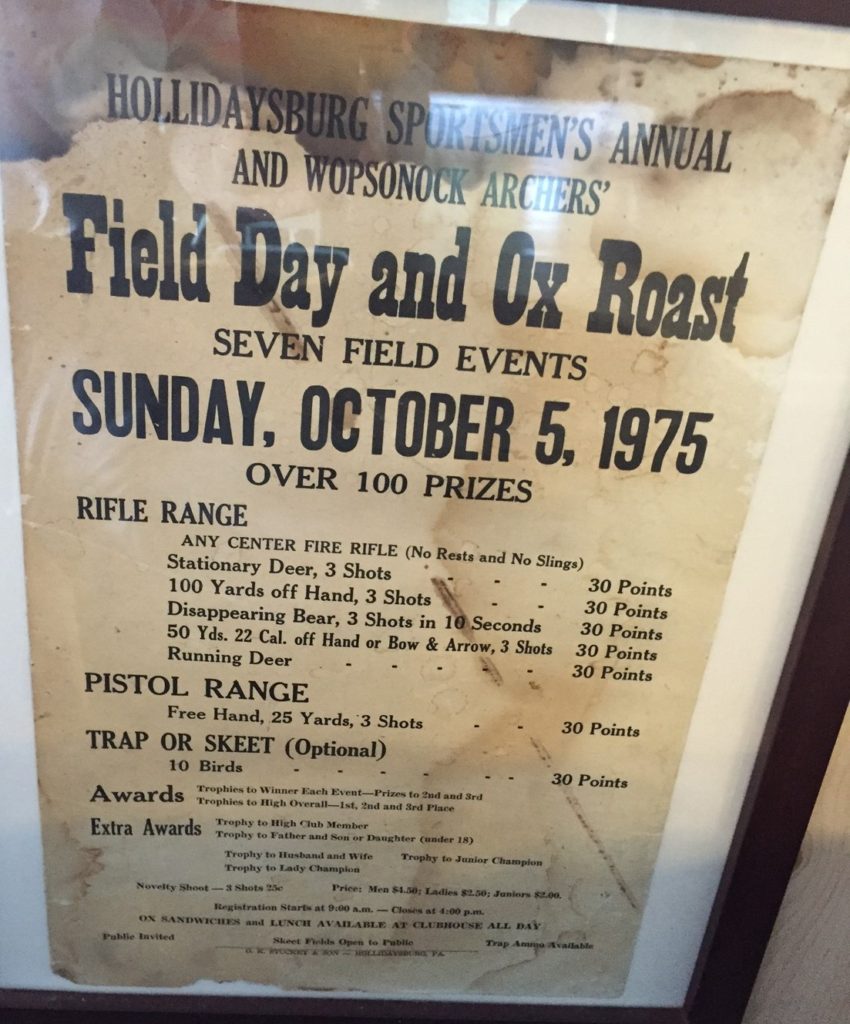 Trivia Challenge
Who previously owned the property that is now Hollidaysburg Sportsmen Club?
Answers received:
The Club was originally located where the new Hollidaysburg High School stands.
Around 1965 the old property was condemned for the new school.
The  president of the Berwind RR Company, a club benefactor, was a prime mover in the relocation effort and rebuilding of the club.
Hollidaysburg School District Traded property —  old skeet fields built new school