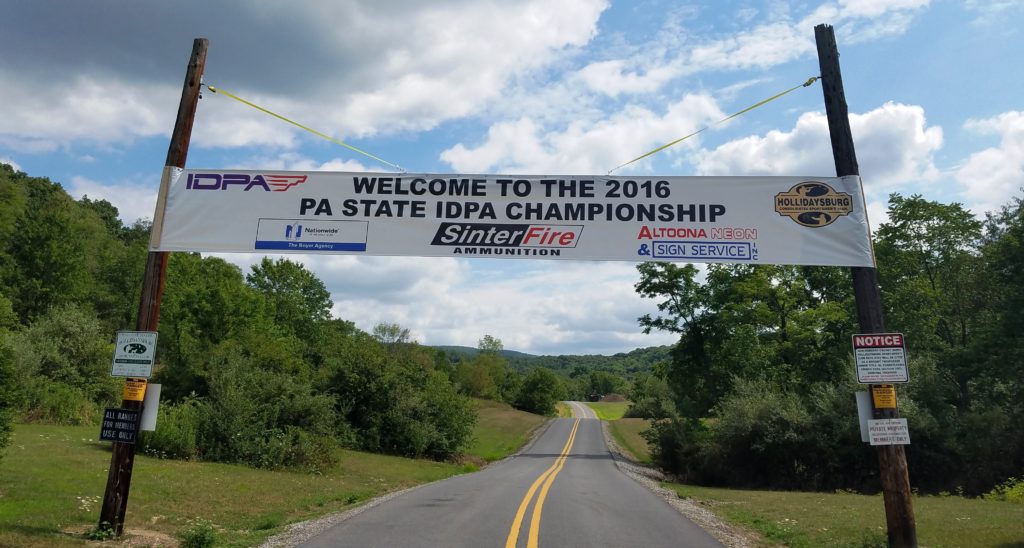 If anyone has pictures or videos you would like to share of the State  IDPA match please email them to Jerome Dodson
Shotgun Championship September 11th
Rain date October 9th
It's here!
HOLLIDAYSBURG SPORTSMEN'S CLUB
CENTERFIRE STEEL SHOOT
SATURDAY, SEPTEMBER 24th, 2016
ENTRY FORM    
Stop in and check out the upgrade on the pistol range! Concrete pad poured. Thanks to Tom and Jon for heading this project.
Trivia Challenge
Who previously owned the property that is now Hollidaysburg Sportsmen Club?
Answers received:
The Club was originally located where the new Hollidaysburg High School stands.
Around 1965 the old property was condemned for the new school.
The  president of the Berwind RR Company, a club benefactor, was a prime mover in the relocation effort and rebuilding of the club.
Hollidaysburg School District Traded property —  old skeet fields built new school
Interested in learning to shoot skeet?
Contact certified instructor Dan Felton.
Coming in 2016!
We are happy to announce that we will have a 400 yard target this year and the possibility of a 500 yard. We will keep you posted on the progress and when they are ready.
We are working on a list of the the Spring Clean-up projects for this year. With your help last year was a success and we are hoping for the same this year.