We are happy to have helped Wounded Heroes Hunting Camp. Click here to read a letter from WHHC.
Steel plates protecting electrical boxes on the skeet ranges are NOT targets.  
Anyone desiring to use the trap house can contact the caretaker 24 hours in advance to arrange access.
No Sporting Clays until Spring.
New Zero turn mover. We will be ready for Spring!
Stop by and checkout the improvements to the outdoor pistol range.
 Blast from the past!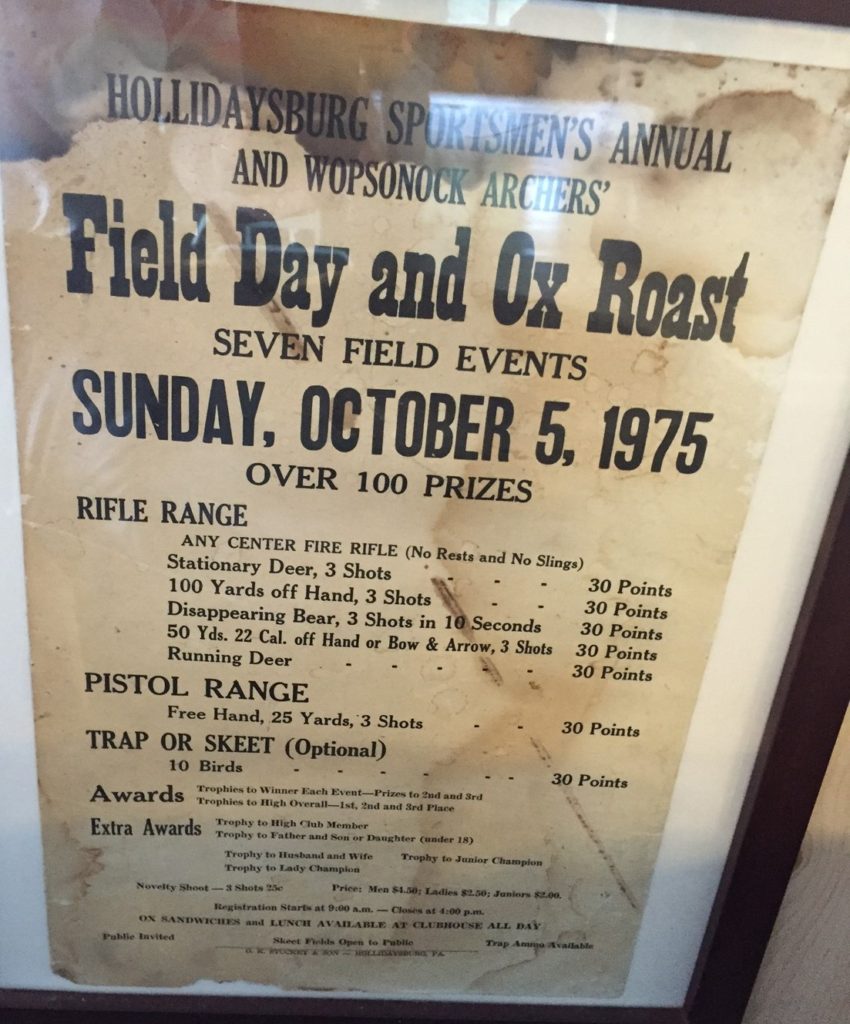 Trivia Challenge
Who previously owned the property that is now Hollidaysburg Sportsmen Club?
Answers received:
The Club was originally located where the new Hollidaysburg High School stands.
Around 1965 the old property was condemned for the new school.
The  president of the Berwind RR Company, a club benefactor, was a prime mover in the relocation effort and rebuilding of the club.
Hollidaysburg School District Traded property —  old skeet fields built new school