Thank you to all who was able to help with the work day!
Trivia Challenge
 Unsolved mysteries can keep a man wondering and guessing for generations—such is the mystery of the "Lynn's Inn" sign which subtly hangs outside of our indoor range. Many have asked "Who was this Lynn?", "When did this happen?, "Where is Lynn now?" and lastly, "Why can't anyone seem to answer these questions?"…a true mystery, indeed. If anyone can answer this 8th wonder of the ancient world, please do…If you've never noticed this sign, we challenge you NOT to notice it now.
And the answer is! From Scott McNichol
The sign was named for Cecil Lynn who ran the 100 yd offhand meat shoots in the late 60's and early 70's until his death.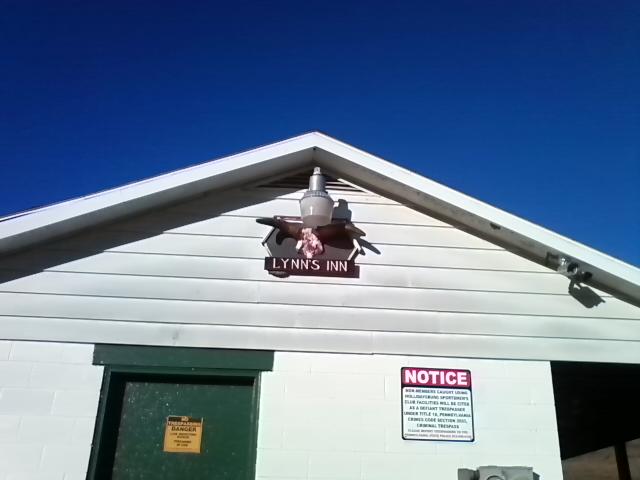 Interested in learning to shoot skeet?
Contact certified instructor Dan Felton.
Coming in 2016!
We are happy to announce that we will have a 400 yard target this year and the possibility of a 500 yard. We will keep you posted on the progress and when they are ready.
We are working on a list of the the Spring Clean-up projects for this year. With your help last year was a success and we are hoping for the same this year.