No Sporting Clays until Spring.
Notice!!!
All ranges will be closed starting Monday, November 28th until Saturday, December 10th with the exception of Sunday, December 4th due to buck season so that our hunting members may hunt the grounds if they choose.
Good luck hunters!
The ranges will be open Sunday, December 4th.
New Zero turn mover. We will be ready for Spring!
Stop by and checkout the improvements to the outdoor pistol range.
 Blast from the past!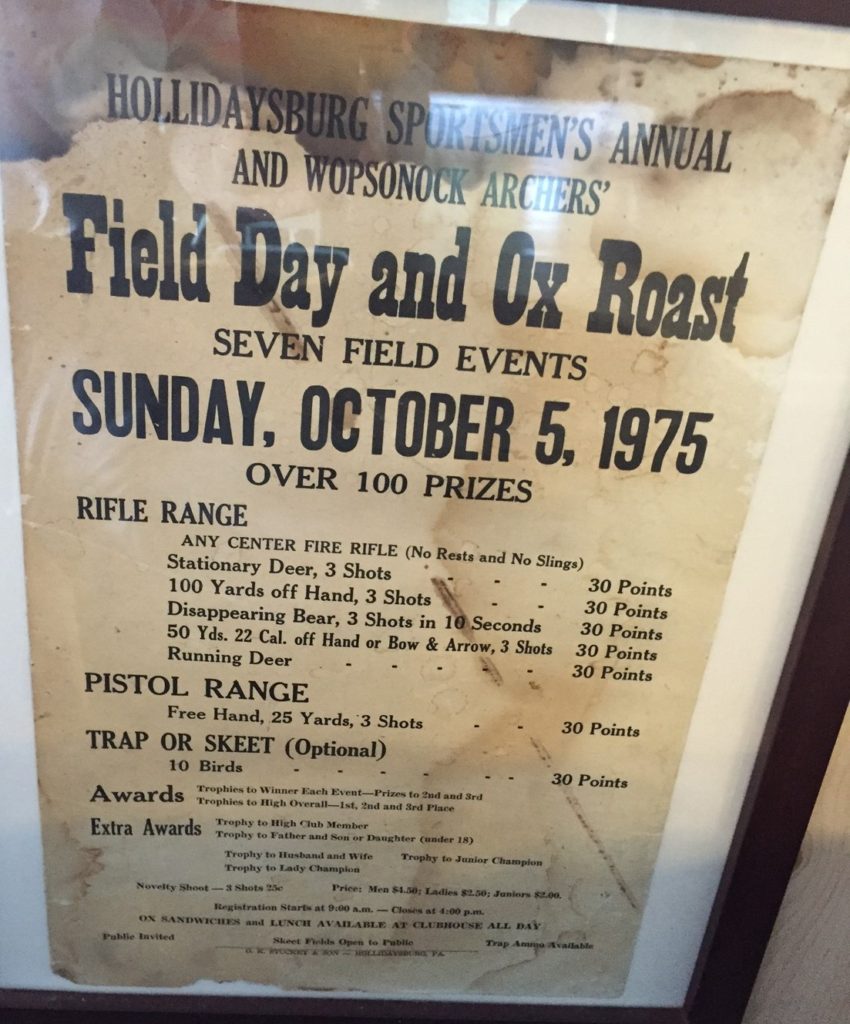 Trivia Challenge
Who previously owned the property that is now Hollidaysburg Sportsmen Club?
Answers received:
The Club was originally located where the new Hollidaysburg High School stands.
Around 1965 the old property was condemned for the new school.
The  president of the Berwind RR Company, a club benefactor, was a prime mover in the relocation effort and rebuilding of the club.
Hollidaysburg School District Traded property —  old skeet fields built new school